A web-based software, with which you can quickly and easily find suitable aftercare providers for your patients without having to make any time-consuming phone calls at all. Caseform supports you with the patient transition process, taking the strain off personnel in social services, nursing transition, and discharge management guaranteeing transparency, always aiming to improve the patients' care services.
For privacy reasons Vimeo needs your permission to be loaded. For more details, please see our
Datenschutz
.
I Accept
Broadcasts 
Create a patient profile with just a few clicks

Send an automated broadcast call to suitable aftercare providers

Aftercare providers then receive a notification

Aftercare providers can accept or reject the request

The patient has the option to decide at which aftercare provider he would like to stay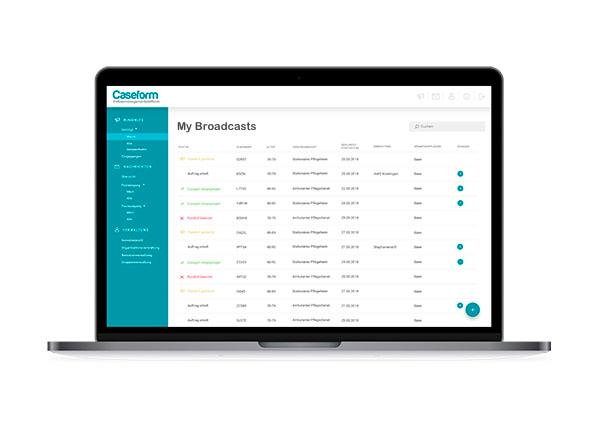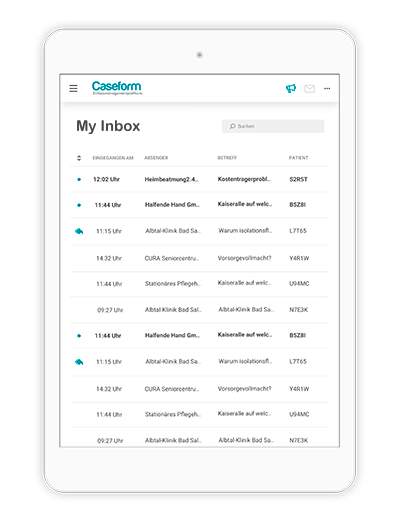 Chat
Referring institution sends the nursing transfer form to the aftercare facility

The aftercare providers can write and send messages requesting further information (e.g. medication plan)

Aftercare providers can optimize demand planning and increase the supply quality through an early exchange of information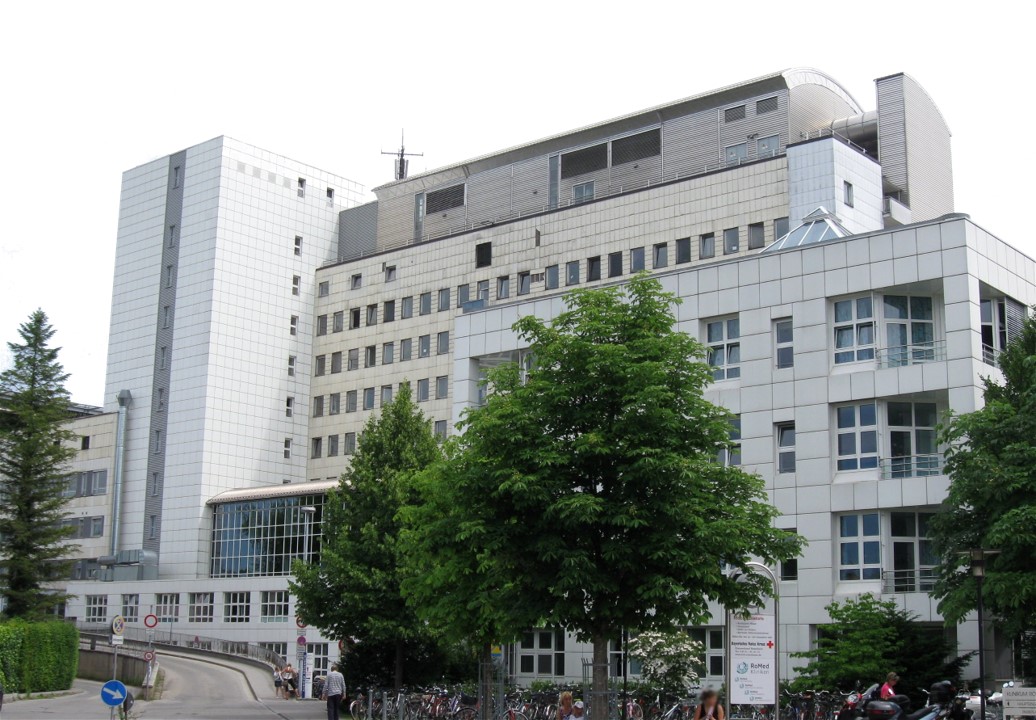 Hospitals and Clinics
Time-saving
Get in just a few clicks a higher rate of confirmations with less effort and in less time from the aftercare providers.
Interfaces
Thanks to interfaces to the Hospital Information System (HIS), you will save valuable time, avoiding double documentation.
Secure Communication
With the Caseform built-in messaging function, you can securely send comprehensive patient data to the aftercare providers.
Quality Improvement
Increase in quality and transparency, as all aftercare providers are equally and uniformly informed about patients.
Patient Choice Option
The patient's right to choose an aftercare provider is taken into consideration.
Easy To Use
Start using Caseform right away wherever you want and from the device of your choice (Tablet, Mobile, Laptop, Desktop), as no installation is required. Simply open your browser, enter your login details and you are good to go!
Aftercare Providers
Staff Workload Reduction
Receive all hospitals' requests by e-mail and easily
accept or reject the request by simply clicking one button.
Tailored Requests
You will receive at an early stage structured and tailored
requests that meet your aftercare range of services.
Better Care-Level Management
With Caseform you can optimally adjust your different levels
of nursing care and therefore optimize your facility resources.
Route Planning
With Caseform you will only receive aftercare patient requests
within the platform given geographical area of your choice.
Cross-Sector Communication
Thanks to the Caseform messaging function, you can easily and securely
receive the patient data from the referring institutions.
Cost-neutral
There are no costs for you through the use of Caseform.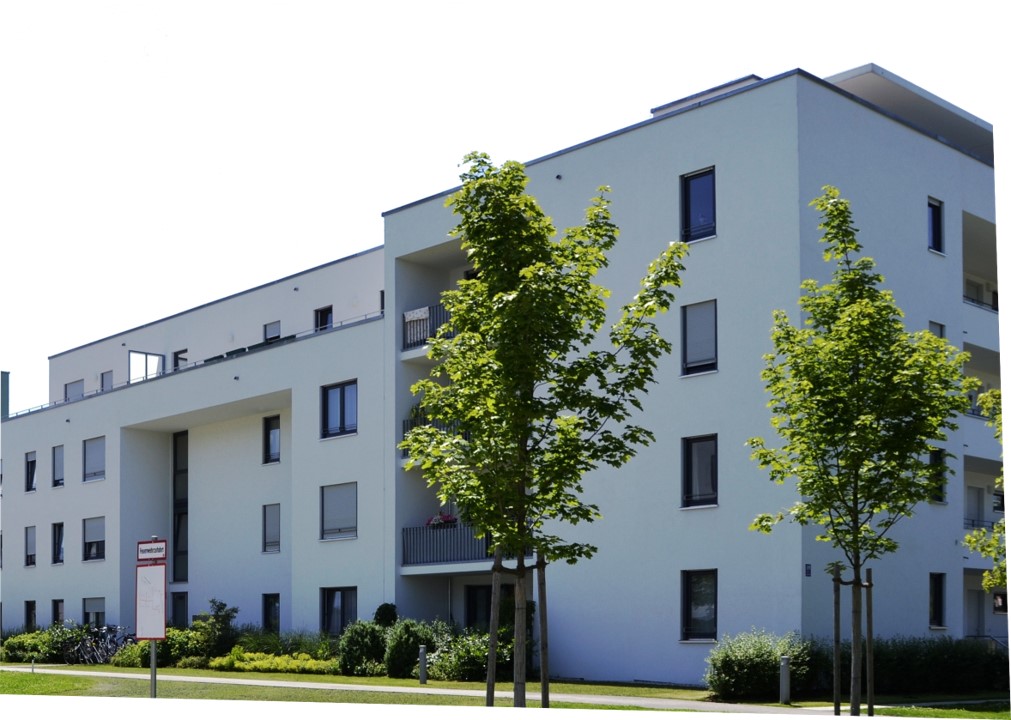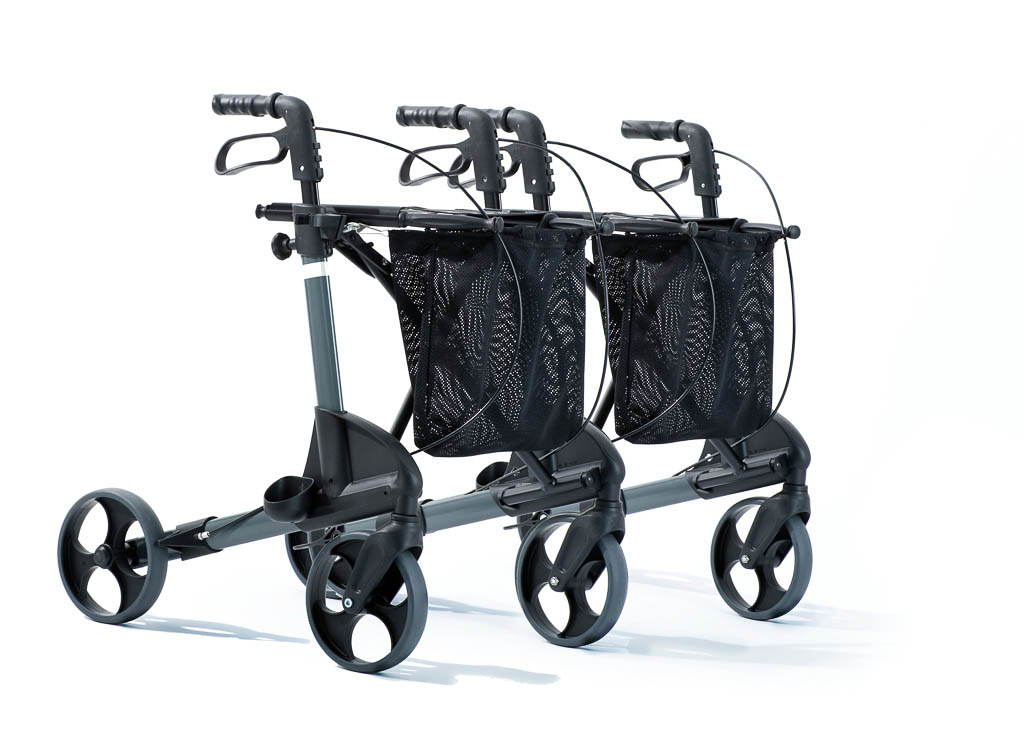 Medical Aids Supplier
Digital acquisition tool
Receive inquiries from new customers by expanding your network and digitize incoming orders with referrers you know.
Employee relief through digitization of processes
Save time and energy with fewer phone calls and receive tailor-made inquiries that you and your team can handle.
Structured overview of medical aids requirements
Erhalten Sie auf einen Blick übersichtlich den Unterstützungsbedarf des Patienten, basierend auf dem GKV Hilfsmittelverzeichnis und den Versorgungsdaten nach den Arzneimitteln § 300
Extensive evaluation options
Evaluate patient flows and essential control elements such as "response times" of your member houses or "unanswered inquiries".
Interfaces to databases
Existing information can be used and directly included in the search through interfaces to your existing databases.
Safe interdisciplinary collaboration
Take advantage of the opportunity to exchange end-to-end encrypted data on the platform and replace communication with fax machines.
nubedian GmbH is your software partner for social and healthcare institutions supporting you and your users with innovative software solutions.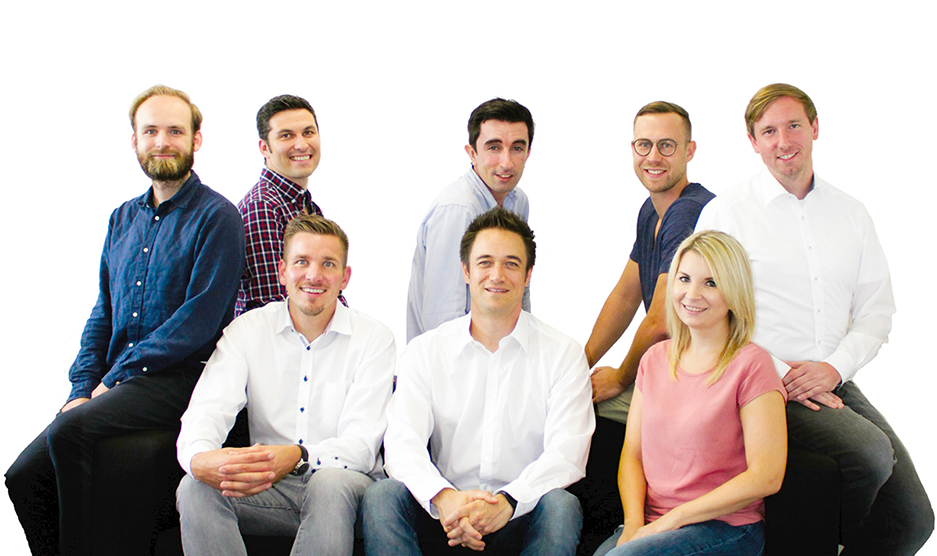 Do you have any questions about Caseform and would like to have a personal consultation? In that case, you are at the right place. Simply fill out the contact form and send it off. We will contact you in no time.
To better explain the structure and functionalities of our product to you, we highly recommend a short introduction by phone. It will be our pleasure to arrange an appointment with you. We are looking forward to hearing from you!